Once again Jabra proves its' phenomenal excellence in the industry by adding two new feathers to its glorious hat of achievements. Two of the revolutionary video conferencing products developed by ever-driven experts have gained accolades for their state-of-the-art technology and ease of convenience.
Jabra PanaCast 50, Best Video Bar of the Year by VAR India
Jabra PanaCast 50 has been awarded the prestigious Editor's Choice Award for the Best Video Bar of the year by VAR India. VAR India has been recognised as India's frontline National IT Magazine, reputed for propagating technological revolutions to its readers.
The award has recognised our best-in-class professional audio, revolutionary 180° video technology and an array of unique intelligence-driven features that enable Jabra PanaCast 50 to bring safe yet productive virtual meetings back to the table. It brings to you the convenience of World-Leading Audio with intelligent algorithms that will automatically detect and remove residual echo and static noise.
The best part is that Jabra PanaCast 50 is convenient with UC optimisation and plug-and-play so that you can start your meetings anytime and anywhere even without a computer, with everything you need at your fingertips.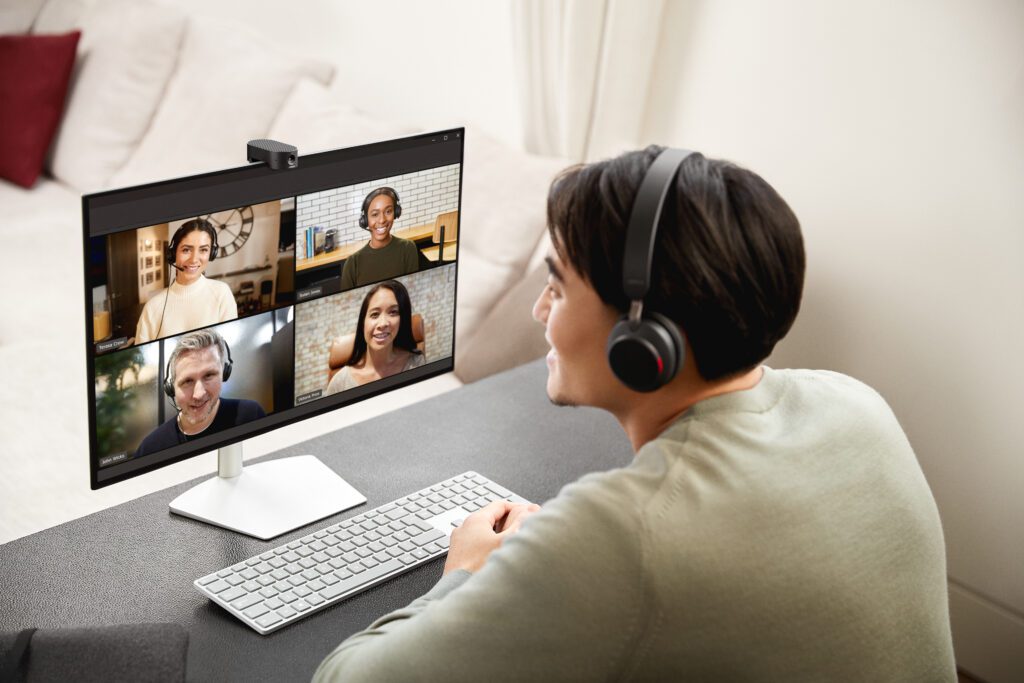 Jabra PanaCast 20, Innovative Tech of the Year by Exhibit Maxine
It is a matter of great pride that another product of ours, the Jabra PanaCast 20 has been awarded the Innovative Tech of the Year Award by Exhibit Magazine. Exhibit Magazine, with its apt tagline "Where Tech meets Lifestyle", is one of the most respected names in the world of Tech and Lifestyle Media.
Worthy of this accolade, Jabra PanaCast20 has been "Engineered for intelligent AI-enabled personal video conferencing". PanaCast 20 is a personal camera that uses cutting-edge onboard AI that gives you multiple intelligent features that will elevate your personal video call experience.
It knows precisely what you need and how you need it. It offers 4K UHD picture quality like never before, additionally, it reinvents your personal video calling experience with features like Intelligent Zoom and Intelligent Lighting Optimization. It also comes with an integrated privacy cover, to give you total control of your privacy. The camera is perfectly portable, with a compact design that easily slots over the top of any screen.
We at Jabra Connect are determined to continue to bring this technological excellence to create empowering devices that will revolutionize users experience.